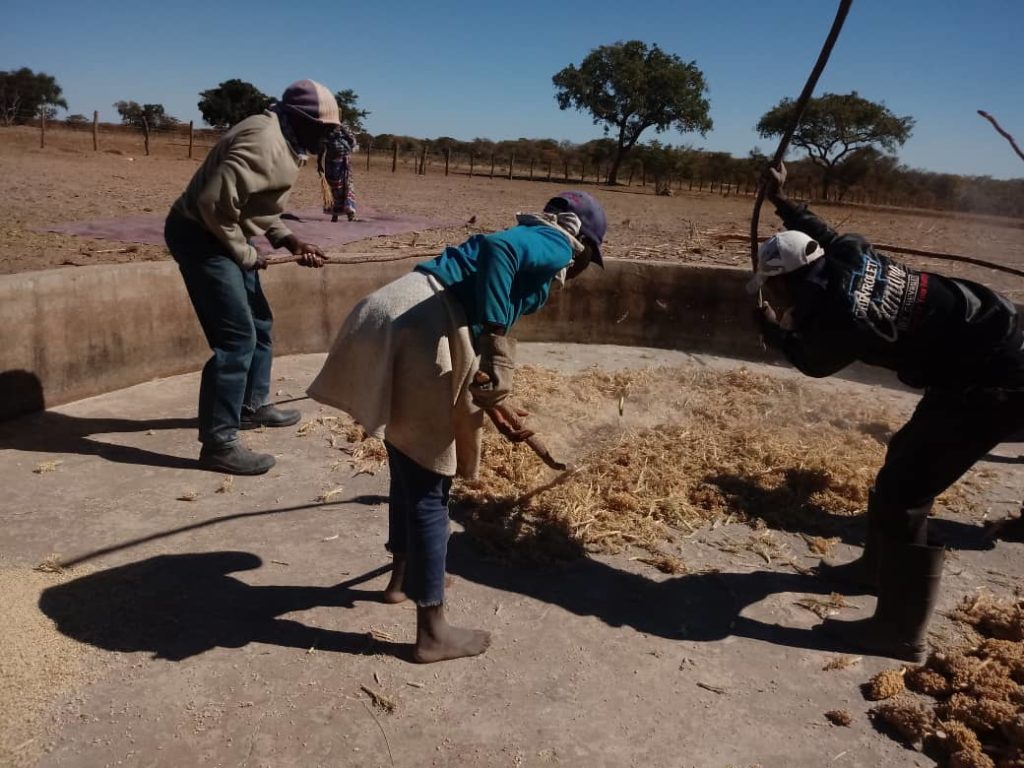 A recent report from the African Food Sovereignty Alliance (AFSA) details how peasants managed livestock in specific ways that would feed the soil rather than trample it.
"Herding cattle through the land rather than keeping them in the same location limits the damage and allows the animals to graze only the most nutritious parts of the plants, which provide them with a good source of energy and protein. What's left is trampled into the soil, which helps increase soil nutrients.", notes the study.
Manure from livestock is also a cost-effective and unlimited source of biofertilizer. To boost the manure's nitrogen content and kill weed seeds, families decompose the manure in a sealed pit for a whole season before applying it to their crops.
https://afsafrica.org/wp-content/uploads/2020/11/zimsoff-2.pdf
The Shashe farms in the Runde catchment area of Zimbabwe extend across three villages. Since 2010, over 500 families from the region have worked alongside ZIMSOFF (Zimbabwe Smallholder Organic Farmers Forum) and AZTREC (Association of Zimbabwe Traditional Environmental Conversationists) to revive arid cattle-ranching land into rich, abundant food forests.
In the beginning, the farmland of Shashe was suffering from soil degradation caused by poor livestock management. Cattle trampled land bare, making it susceptible to land erosion during the rainy seasons and without protection from the sun in the dry seasons. Compounding the issue is the effects of climate change such as prolonged droughts, leaving the farms in chronic need of water management to feed crops and livestock.
The peasant families also turned the soil into a living soul. Robust and nutrient-rich soil is vital to a healthy ecosystem. Adequate soil cover serves many functions, such as preventing wind and water erosion, building soil structure, and managing water resources. The peasants reduced regular tillage as this process breaks down soil aggregation, reducing its ability to protect itself. By prioritizing soil protection and enriching it with locally available organic materials, the families noticed considerable growth of micro-organisms in the soil.
The report also seeks to understand how the families executed up-land and down-land water conservation techniques and increased the biodiversity in these farms.
One of the peasant farmers notes that "local solutions have found the answer by simply seeing a threat as an opportunity." Agroecology is all about supporting farmers to be creative in their own situation, rather than being lackeys in an industrial food chain. Agroecology is always creative. It cannot be otherwise. Without this creativity it can't move forward.